The Lord Liverpool. Of his true name,
Robert Banks Jenkinson
. Prime Minister of 1812 to 1827. It is the political leader for substitution.
Some will find a head of a pig to him. All is relative…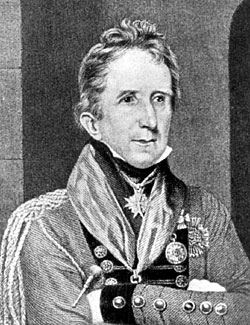 The Lord Bathurst. He presents a little better, but
his heart was also poisonous

-
if not more than his superior.
And here
infamous Hudson Lowe
, the executor of low-works! Infamous, but disciplined, he proceeded without murmur to the achievement of the mean actions ordered by the two precedents.
What was hidden will be revealed,
AND THIS WILL BE JUSTICE !